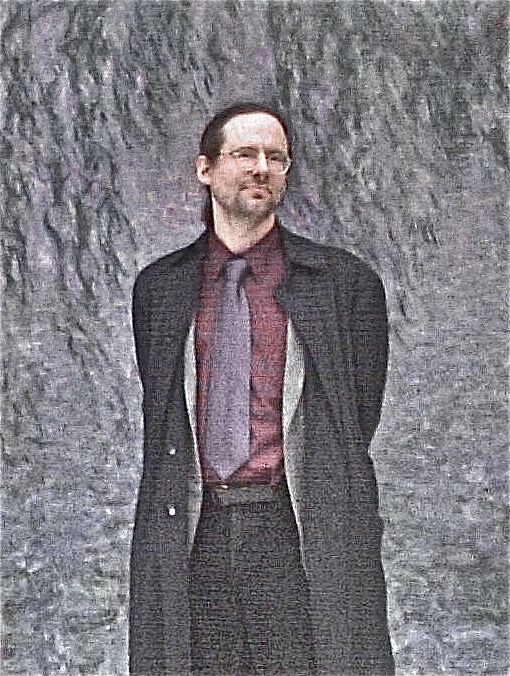 Allen Fogelsanger composes and improvises music for dances, accompanies dance classes, writes movement-interactive Max/MSP/Jitter programs and teaches courses on dance and music, including computer-interactive dance. He teaches/accompanies at NYU Tisch School of the Arts, SUNY Purchase College, Marymount Manhattan College, Ballet Arts and Gibney Dance Center. He received a PhD from Cornell University in Mathematics and served there as Director of Music for Dance 1988-2011; he is now completing a MM in Music Technology at New York University. Fogelsanger is the composer and programmer for Armadillo Dance Project.

Before working at Cornell he was music director for the Central Pennsylvania Dance Workshop / Pennsylvania Dance Theatre in State College, PA. He has studied music composition with Burt Fenner, Steven Stucky, and Karel Husa, and dance composition with David Gordon. Fogelsanger's music, alone and as part of dances, videos and installations, has been presented in the Americas, Europe and Australia, including at the national conferences of the Society for Electro-Acoustic Music in the United States and the Society of Composers Inc., the Bourges Festival of Electroacoustic Music and Festival Synth¸se, the Phoenix Experimental Arts Festival, the Cloud Dance Festival (London), and the Boston Cyberarts Festival.

Likewise he has presented papers and talks at international conferences and festivals, including Sound Moves, the Abundance Festival, the Accademia Mobile of ICKamsterdam, and at conferences of the Congress on Research in Dance, the World Dance Alliance, and the International Guild of Musicians in Dance. Additionally he has accompanied dance classes at the Harvard Summer Dance Center and at American College Dance Festivals.

more...